Compressed air is an energy source, used throughout industries for various purposes. However, if it is not used correctly it can be fatal.
Compressed air may be stored in cylinders and air receivers or generated by compressors; and can be delivered via a regulator, air line and air hoses to air tools and equipment.
Safety is one of the primary concerns of any working environment, whether it's in a construction or factory setting. You want to ensure your employees are safe at all times, avoid injuries, and know that your workforce is always intact with high morale.
We have combined a list of precautions and tips pertaining to the handling and usage of compressed air.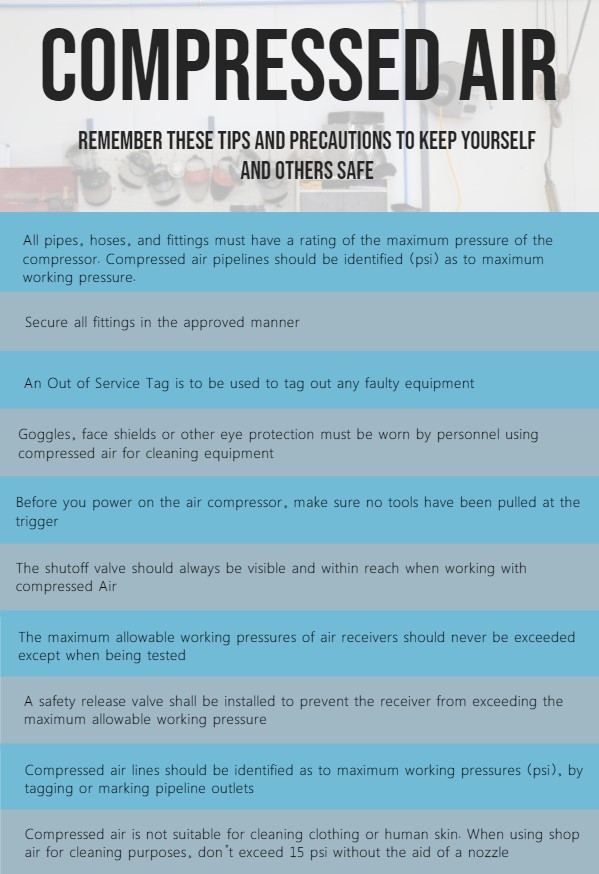 Call us today on 1300 290 638 for any of your compressed air equipment needs.