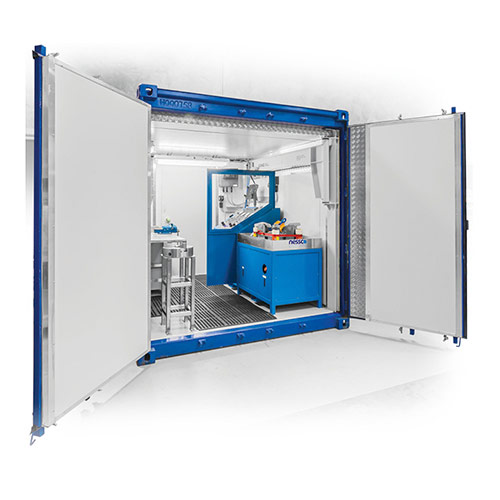 High Pressure Test Equipment
Custom-Built Solutions
When it comes to producing unique, high pressure solutions to the oil and gas industry, Nessco Pressure Systems has you covered.
Catering to a large range of offshore and subsea developments, NPS can adapt and manufacture pressure testing equipment to suit any requirement, ensuring all specifications are achieved and Australian standards are met.
Contact Nessco Pressure Systems today to find out how we can take the pressure out of your high pressure project.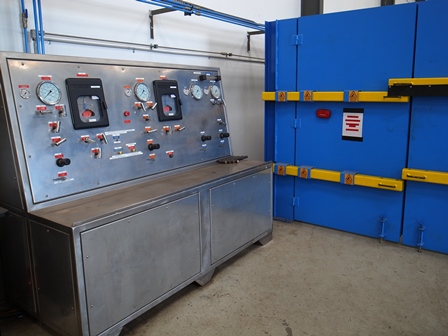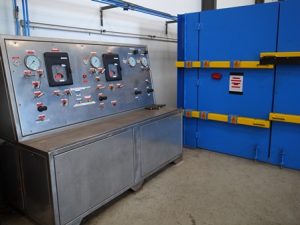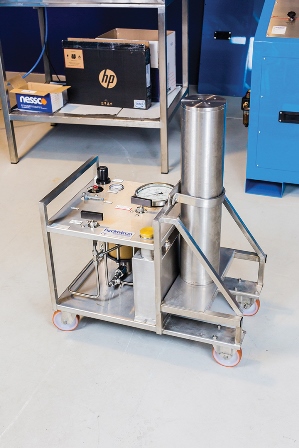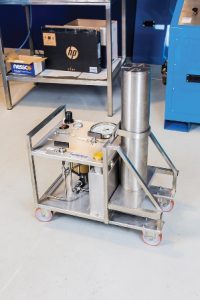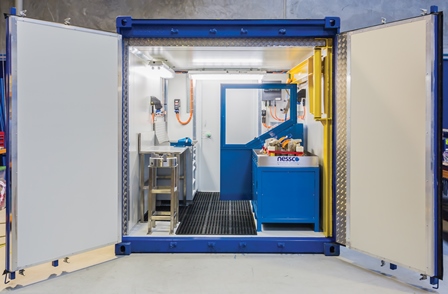 Test bench with enclosed testing facility
An oil and gas industry service provider required a test unit that could be externally connected to a heavy duty protective testing cell. They specified that all testing within the cell be conducted from the test bench remotely, and be capable of handling pressures from 500 to 30,000psi.
Additional features of this custom unit included a televised monitoring unit within the cell, and automatic filling and emptying capabilities, all of which were implemented by Nessco Pressure Systems.
Standard HPU with integrated receiver
A research facility involved in the study of underground carbon storage commissioned Nessco Pressure Systems to adapt a standard high pressure unit to suit their specific requirements.
A Hydratron HPU was customised to include a high pressure receiver connector in order to compress carbon dioxide to a pressure of 10,000psi. This integration was completed to the clients specifications, and conducted in-house at Nessco Pressure Systems.
Containerised valve test bench
Nessco Pressure Systems worked closely with a pressure testing service provider, in order to produce a portable test facility that was 100% custom engineered
to meet their specifications.
A mobile shipping container was fitted with a pressure relief valve test bench, capable of testing pressures of up to 10,000psi, both hydrostatically and with gas.
The facility was also equipped with a 100 tonne clamping fixture, internally mounted jib crane and an externally recessed bulkhead through which compressed air, nitrogen and electrical utilities can be connected.