One of the major cost risks involved in oil and gas production environments is downtime due to rogue emissions or leaks
from process systems.
Helium has been proven to find a leak path more easily and reliably than other gases or water, due to its small molecular size.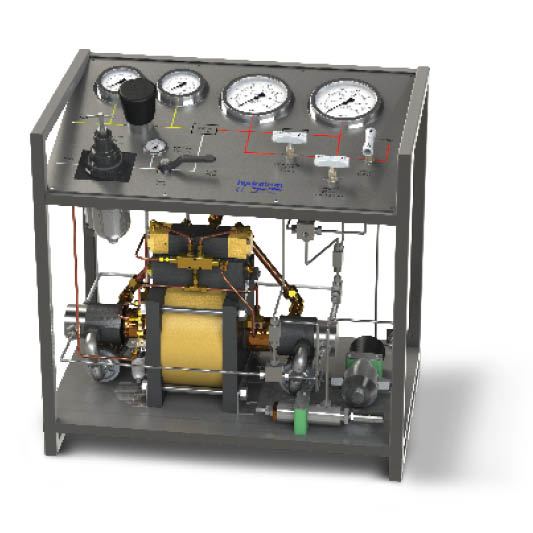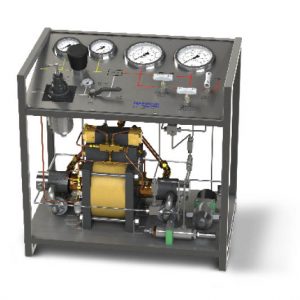 The Hydratron Helium Booster unit ensures that all leaks can be found at normal system operating pressures, as well as rendering the internal atmosphere inert and with a low dew point, reducing the risk of corrosion and hydrate formation.
The booster unit provides a controlled constant helium injection pressure into the nitrogen stream to achieve the required mix in the test piece.
Features:
Designed for leak testing applications, in which the user is testing typically with a 99% nitrogen/1% helium mix
Robust, compact, easily stackable stainless steel frame
Stainless steel colour coded mimic panel with mounted control (including air drive regulator, inlet gas supply regulator, pressure maintaining valve by-pass and gas pressure release valve)
Air and gas gauges fitted on a sloping panel for easy reference
Receives gas from any supply and compresses it to a higher pressure for leak testing, pressure testing and gas transfer
Features Hydratron's high flow rate, air driven gas booster models, with typical output pressures of up to 14,200 psi
---
If you would like to discover how Hydratron's Helium Booster can assist in your project, call us on 1300 290 638 or email our High Pressure expert here!