NPS Pre-Owned Compressors
Just like with vehicles, sometimes purchasing brand new is not the most logical choice. Nessco Pressure Systems now offer quality fully checked and warranted pre-owned screw compressors and dryers, these units come from both our own stock and our European partner DUP Compressors. Scroll down to see full stock list!
Our partner in pre-owned compressor systems, DUP, is Europe's market leader in purchase and sales of used stationary air compressors and compressed air dryers. With more than 500 units, from small workshop compressors up to large industrial compressors, DUP has the largest stock in Europe. Nessco Pressure Systems' partnership with DUP offers unique access to a huge range of quality European brands such as Atlas Copco and Kaeser.
All used equipment has been examined by our experienced professional technicians and reconditioned to ensure it is in optimal running condition. NPS second hand compressors offer exceptional value for money, supported by NPS for installation, service and a one year warranty, this comprehensive package offers peace of mind when purchasing a pre-owned compressed air system.
Please note that we only offer checked compressors from the DUP stock list page.
Contact us today to discover if Pre-Owned is better suited for your compressed air requirements.
---
This Months Feature Compressors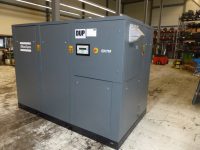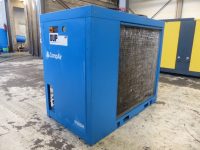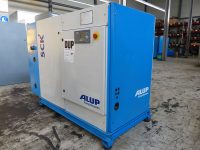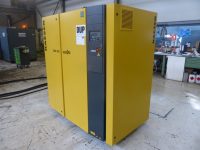 ---
DUP Stock List