NPS HIGH PRESSURE SOLUTIONS

Nessco Pressure Systems pride ourselves on being able to provide high-pressure equipment for every requirement, large or small. As such, we offer a range of different product levels from simple power pack to high innovative test benches, as well as offering full installation and post sale services.
STANDARD POWER PACKS & HYDROSTATIC TEST UNITS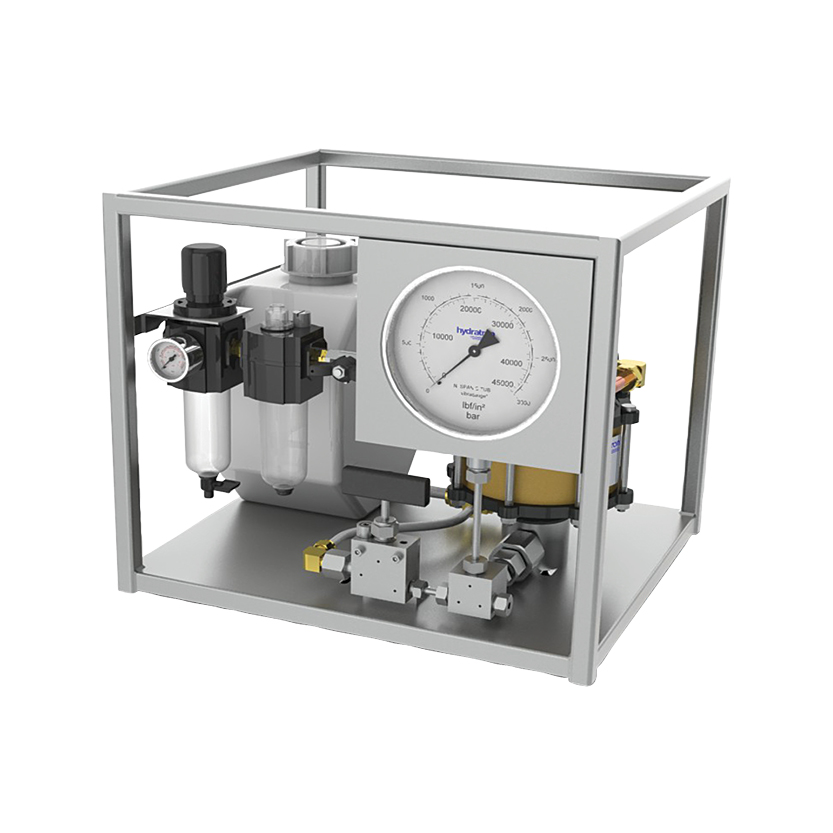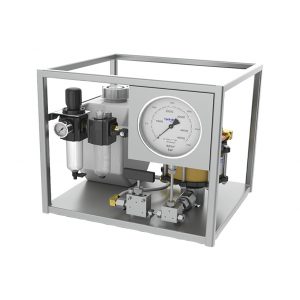 • Incorporating well proven and reliable Hydratron air operated pumps.
• Include all necessary controls and instrumentation.
• Chemical service models available.
• Output pressures up to 45,800psi (3,160 Bar).
• Output flows up to 7 gpm (31.5 Ltr/min).
• Electric, petrol and diesel driven units also available.
Want more information on standard power packs and hydrostatic test units? Contact NPS
AIR OPERATED GAS BOOSTER PUMPS & POWER PACKS
• Output pressures up to 21000psi (1,448 Bar).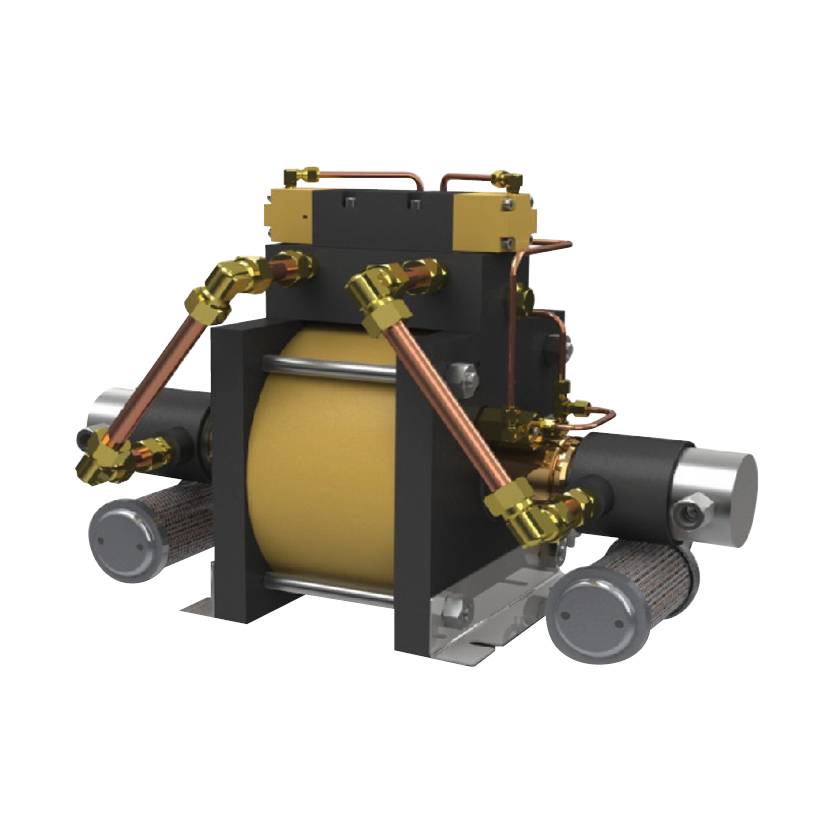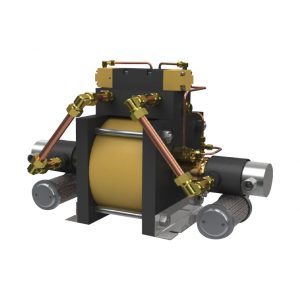 • Ideal for pressure testing with gases such as air, nitrogen or helium.
• Also capable of handling hydrogen and methane (special siting conditions apply)
• Ideal for charging hydraulic accumulators or down hole tools.
• Numerous laboratory applications.
Want more information on air operated gas booster pumps & power packs? Contact NPS
VALVE TEST BENCHES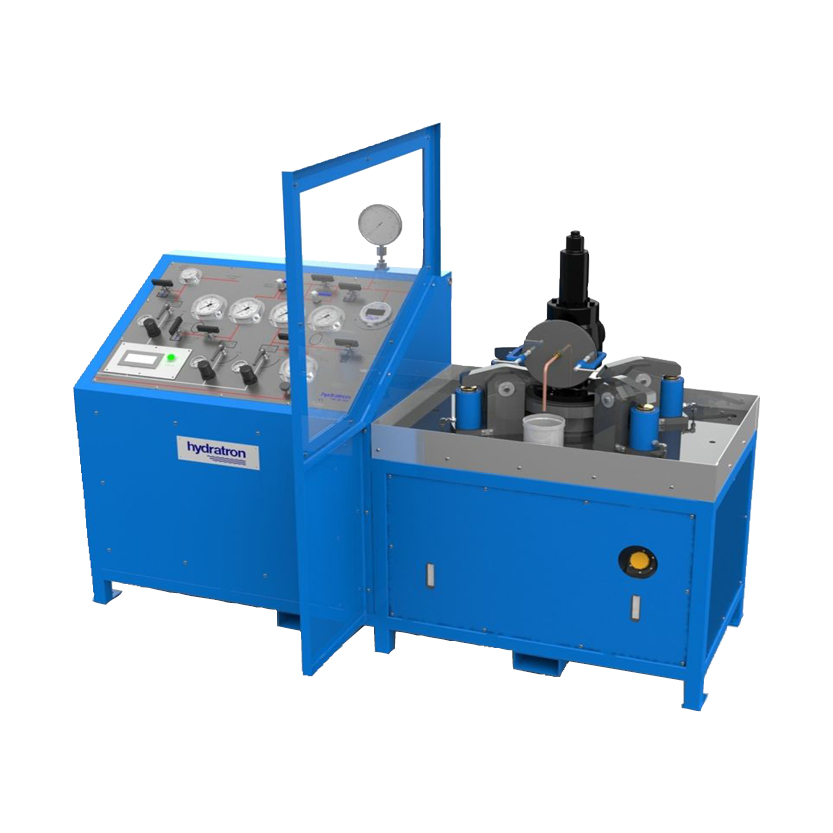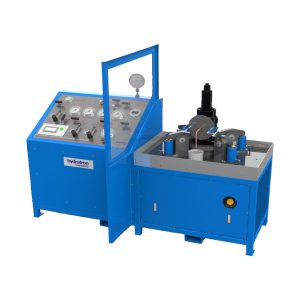 • Suitable for testing screwed relief valves at pressures of up to 10,000psi.
• Uses fluid and air/nitrogen as the test mediums.
• Ideal for a high volume production environment.
• Gauranteed to imrpove turn around time on valve testing.
• Features an interlocking system, preventing pressure from being introduced into the valve under test until it is securely clamped in place.
Want more information on valve test benches? Contact NPS
HIGH-PRESSURE CUSTOM SOLUTIONS BY NESSCO PRESSURE SYSTEMS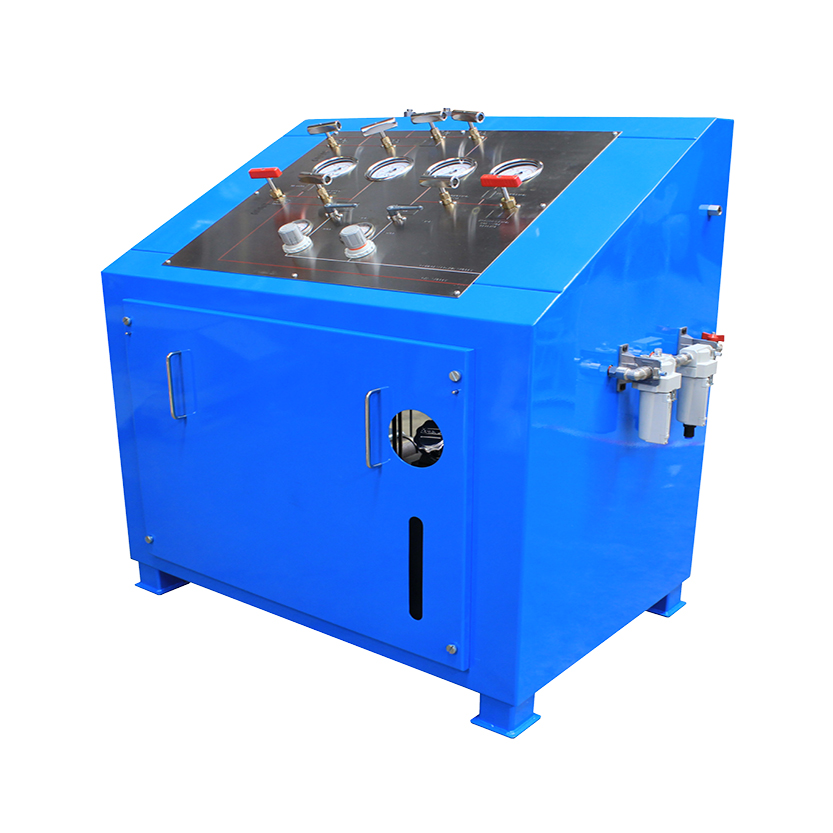 Nessco Pressure Systems has the in-house facilities and expertise to develop and deliver custom built high-pressure equipment solutions to the oil and gas industry, based on any requirement. We have provided many customised products to a wide range of industries and for many applications.
Want more information on high-pressure custom solutions? Contact NPS
One recent case study for a custom built universal test bench was our Blue Blox, read all about it here.
---
Call us today on 1300 290 638 for any of your high-pressure needs. Alternatively, you can see our high-pressure range here.