4251
Compressor's serviced this year
EXPRESS PLAN
This entry level, competitive service plan is perfect for compressor owners looking for the simple compressor cover.
PLUS PLAN
Our most popular service package that covers your entire compressed air system.
COMPLETE COVER
Designed to be the best possible service available, this complete cover will minimise downtime and ensure that we are always only a moment away. Ensuring your production can keep going.
WHAT OUR CUSTOMERS ARE SAYING
TESTIMONIALS
Nessco Pressure Systems has been great at ensuring we are always complaint with work safe and our pressure vessels are inspected and registered correctly. Our previous compressor provider did not provide this service and we had no idea that were supposed to be registered an inspected.
Professional on-time service every time. Ensuring that our breathing air is always tested on time and to the correct standards to make sure our workers are safe.
"Nessco Pressure Systems was a pleasure to work with and were on time and on budget. The installation went really well and the project also fits perfectly with our sustainability agenda as saving energy is one of our top priorities. The compressors are working very efficiently and delivering a high specific output of clean quality air. Downtime has become non-existent and we had no idea that compressor service could be this good"
Neil Harvey -
Chief Engineer
Great service every-time with clear communication so that we always understand what is going on.
OUR REMOTE COMPRESSED AIR SERVICE CAPABILITIES
Remote Ready
Remote field service toolboxes allow us to carry all equipment and parts we need to complete remote mine site servicing. We will have everything with us to ensure the job is done on-time and to schedule.
Safety First
We put safety first with all process and equipment in place to ensure the job is completed safely and with minimum interruption to your schedules. Put your trust with us and we will always deliver.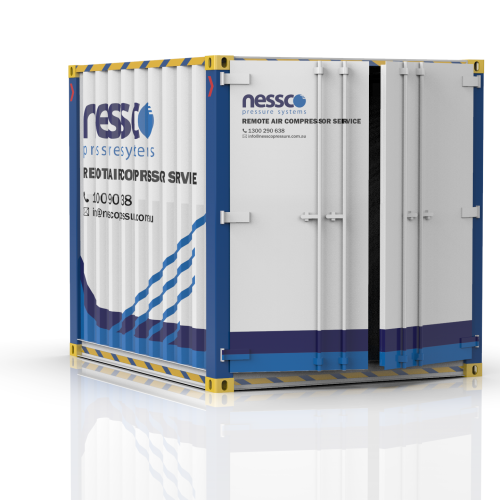 Planning
We understand how important it is to ensure you operation continues to run. We have a detailed planning approach to ensure we can service all your machines and complete our run with minimum impact to your schedule.
Minimise Downtime
Compressed air servicing is important to ensure your machines are working efficiency and you do not have unplanned downtime due to breakdowns. Breakdowns and downtime is costly and preventable with regular servicing.